"…Buenos Dias Dr. Max, It has been 9 months since you performed surgery on my right shoulder for supraspinatus tendon tear and removal of spur. I am very happy to tell you what a difference the surgery made to my lifestyle. Since the surgery I have been able to sleep through the night. This was a big bonus as I lacked sleep for many years prior to seeing you. Also I am able to do many house chores and have started using weights to build my muscles. In addition, I have been walking without pain ever since you injected the cocktail into my ichmus tendon. I am also using weights to increase strength and muscle tone to my legs. I can only speak of you in the highest regard for helping me get my life back. You are very dear to my heart and I am very grateful for all you have done for me. Hopefully we will meet again soon. Big hugs to you,…" N.K.
Knee Arthroscopy "I was immediately impressed with Dr. Max Greig, my surgeon in PV, Mexico. His training in Guadalajara as well as Germany and his dual citizenship with the US and Mexico all relieved me of all pre-surgery anxiety." R. R.,
Total Hip Replacement "The hospital was spotless, the staff was professional and very helpful and don't worry, English is spoken by many. My surgery went without a hitch… Dr. Max and his professional and caring staff made my hip surgery the best decision I could have ever made…" J. R.,
"I have had two total knees with Dr. Max and cannot sign his praises loudly enough. My experiences in the hospital where without a glitch, I loved my nurses and recovered 100%."
Total Knee Replacement "I had a knee replacement surgery in Puerto Vallarta, Mexico done by Dr. Max Greig. My knee is in terrific shape, no complaints the surgery was very successful, I am able to do many things including golf and yoga and all kinds of different sports" M. S.,
"… Dr Max, as we know him, has helped so many people with a variety of things… bone spurs, bad knees, joint aches, muscle spasm… (not to mention full joint replacements and ligament repairs). He is very attentive to pain management, and improving mobility. In fact, one of the most impressive things about him is that he is committed to non-invasive treatment when at all possible.
"… thank you to Dr Max Greig, Orthopedic Surgeon, for coordinating the recent donation of several 'walkers' to assist local handicapped people of limited economic means to have more mobility. Dr Max explained that this donation complies with his philosophy of contributing to the well being of the people of Puerto Vallarta."
"… I was in great pain, and frankly did not care which doctor they took me to. What a surprise to meet Dr Max, who immediately got me into his office, looked at my problem and got a nurse to give me something for the swelling and discomfort. I did not have to limp over to a pharmacy and wait hours for some oral pain medication to kick in. Then we calmly discussed surgical and non-surgical options for my injury. What a great example of super patient care."
"… no pain, no gain. Why would my doctor want me to almost immediately POST OP get up and move around and actually walk ! Ouch, ouch, Ahhhh. Because it is good for me and enhances healing and recuperation. He didn't ignore my requests for more pain killers, but he made me move my limb. Dr Max who is the Orthopedic Surgeon par excelance knows what is best for his patients. He stayed in contact with me almost daily after the surgery. This follow up and extended care really impressed me. Thank you Dr Max."
"… I would expect a world class surgeon like Dr Max Greig to be inaccessible to us common folk. Maybe he only treats star soccer players and celebrities. Well I am wrong! He is a busy doctor, he has 2 consultation rooms going at the same time, but he saw me promptly. He gave me quality exam time, and treated my problem for Tennis elbow (inflammation). He even introduced me to another possible tennis partner. Dr Max, I really appreciated your professional attention and personal care."
"… for years I have lived with a trick knee, you know can't cross the street with out it maybe giving out on me. So I am visiting friends in Vallarta and it comes about that at a cocktail party several people are raving about Dr Max. Who is this man? Well the long of the short of it, I am soon sitting in his modern, (and clean) well equipped Orthopedics office discussing my grade school days. During a thorough clinical examination he had asked me if I ever had a certain type of injury when I was a kid. It turns out that I had been living with disconnected (torn) ligaments, easy to repair and good prognosis. Need I say more !?. One very satisfied, and grateful patient."
"… most people complain about the cost of medicine specially when specialists are involved. Add to that surgery, with possible extended hospital stay and all the extras (don't forget hospital food)… ever notice how long a hospital bill is ! Well I just had major orthopedic surgery performed by Doctor Max Greig, and a stay in the Hospital. I can't complain about the charges. In fact my response was " you are kidding…, how can you guys make any money ?". Patient care was excellent, much more personable attention than in the USA (nurses there always looking at their watches like they can't wait to get going home). The surgery by Dr Max and his team was top notch, and the cost… less than 1 /3 USA rates. I certainly don't plan any more surgeries, but if necessary I am coming back to Vallarta."
Rotator Cuff "Dr.Greig was exactly what I hoped for, a trilingual Mexican native of Canadian and German decent. Doc laid out the game-plan, examined my shoulder for ideas. and took my MRI CD for homework." P. H.,
As a nurse who provided aftercare for one of his patients, I can say the surgical site was beautiful! I've seen his OR and completely impressed with the care delivered.
"…this year, I decided to stop lying to myself about the need for knee replacement. I mean, how long can one say, I'm too young to need THAT? In my case, I could have had the surgery done anywhere, and in fact, I investigated surgeons in the US, Singapore and then here in Puerto Vallarta. I chose Dr. Max Greig based on his credentials and credibility. Dr Max made me feel the most comfortable, and was most willing to spend the time answering questions. Clearly, Dr. Max is focused on building relationships, not just cutting people up. His natural warmth and charisma contribute to a great bedside manner."
"… I am 80 years old, and unfortunately have had 3 orthopedic accidents in the last couple of years. But very fortunately for me, Dr Max Greig has attended me each time and kept me on my feet. It is truly amazing how he has put me back together. I thought I would never be able to walk again."
"…my wife had a full hip replacement surgery at CMQ Premiere Hospital. She has no health insurance and as many of us know this in the USA would have cost 40-50 thousand dollars and would have taken the better part of 2 months to get scheduled. However, we met with the main Orthopedic Surgeon, Dr Max Greig on Tuesday, had lab tests, x-rays, and cardiologist exams (without prior appointments) on Wednesday, checked into hospital on Thursday, and had hip replacement surgery on Friday. What efficiency and the cost basis was much lower than back home."
"… while hiking in Yelapa I must of stepped on a sharp stick, which left an embedded piece in the plant of my foot which got very inflamed and infected . Jump to one year later, I had recovered from the incident, but developed a lot of heel pain to the point I could hardly walk. I was referred to Dr Max. Very interesting what a good orthopedic man he is. He determined with out X rays that I had a heel spur, and what really impressed me he told me the cause was that my old injury had created quite a scar mass, that changed the tension on my plantar foot ligament. With in an hour on an out patient basis I had the spur removed and the tension relieved on the ligament. It turns out he is a leading specialist concerning soft tissue and joint injuries, and I thought orthopedists were just fix broken bone doctors."
"… I want to compliment Dr Max Greig and the staff at CMQ Premiere Hospital here in this beautiful city of Puerto Vallarta. Not only is the Hospital modern, clean and efficient, but the patient care and medical attention is very good. Going to the Doctor is never easy, and most of us dread treatments and of course surgeries. Dr Max took the time to explain my options, and help me decide on the best procedure (for my situation and circumstances). He really cares about the patient, no just knocking out another surgery."
"… I would like to recommend Dr Max Greig a USA and German trained Orthopedic Surgeon with his main practice in Puerto Vallarta, Mexico. I am a difficult case. Not good health, over weight, prior full knee replacement, and now a new injury bone fracture right above the prosthesis. Dr Max not only coordinated all the Pre Op clearance with Lab Work, Internist, and Cardiologist, but completely re did my artificial knee and added a plate adapted to support the fracture. Then he over saw a couple of months of excellent rehab therapy. I am very satisfied with his attention and amazing surgical skills. My general health is better, too."
I am a woman and I don't mean to be vain but I actually take pride in my physical appearance and with my health. You're going to laugh, but while interviewing Dr Max for elective orthopedic surgery on my legs, I was more concerned about the resulting scar. How bad was it going to be !? Would I never be able to wear skirts again ? To my surprise he left for a minute and returned with a Plastic Surgeon who explained to me that Dr Max would use the same careful techniques used by cosmetic surgeons in joining back the suture to minimize visual scar, and that the process could be done arthroscopically probably resulting in incisions less than ¾ inch. Would that be okay ? Needless to say, Dr Max performed a very satisfactory surgery, and I have a couple of cute beauty marks (like slight dimples) on my legs. I am very happy, now about those age lines…"
Orthopedic Surgery – Specialist in Hip, Knee, Spine & Shoulder
---
More than 25 years Experience in Orthopedic Surgeries
In addition to completing school and orthopaedic surgical training in Guadalajara, Mexico, Dr. Greig concluded a rotation and specialized training in Muenster, Germany as well as a rotation in Edinburg, Texas
Among his many civic duties Dr. Greig finds time to donate surgical services to crippled children at a Puerto Vallarta orphanage and he recently completed his term as Medical Director to Puerto Vallarta's first medical school
Born in Mexico to North American Parents, Dr. Greig maintains a close relationship to the Mexican population and to both U.S. and Canadian expatriate communities in Puerto Vallarta. The U.S. Consulate General has recognized him on several occasions for his assistance to tourists and expatriates.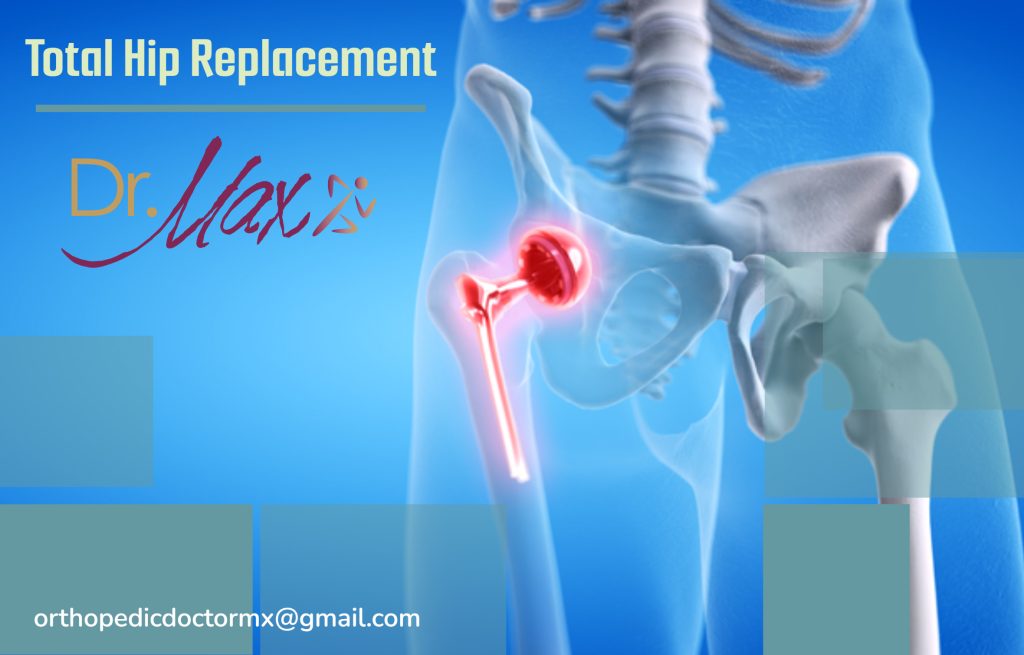 Contact Dr. Max Greig
orthopedicdoctormx@gmail.com